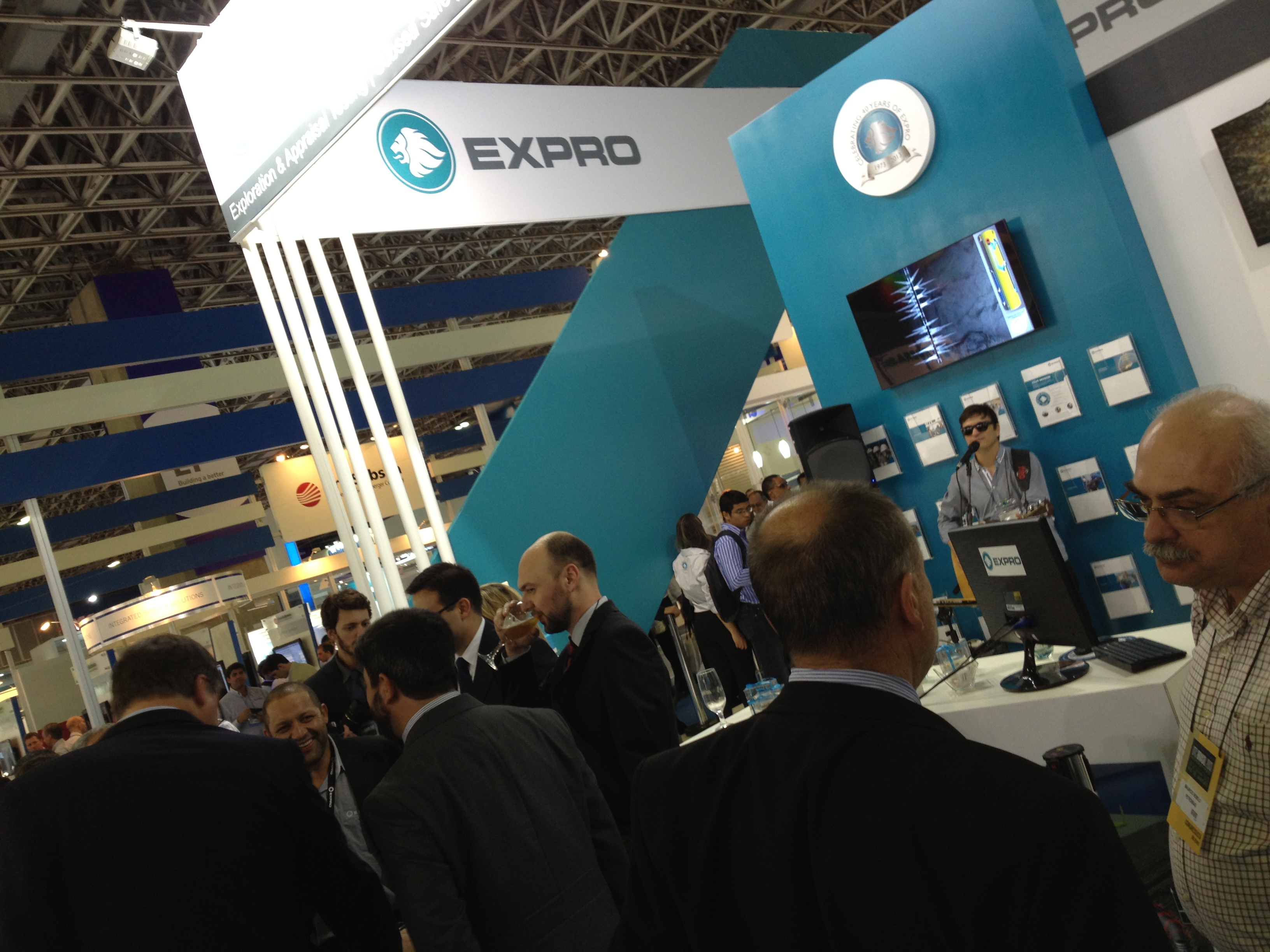 With OTC Brazil nearly two weeks behind us, we look back with proud memories of an exceptional event.
During the show, which took place from October 29th-31st, we hosted two very successful events that celebrated our 40th year in business. You will see from the photos that we continued our cupcake anniversary theme (check out our other articles on the blog), supported by a range of entertainment, catering and drinks – the ideal networking opportunity. With a booth-full of clients, what more could you ask for!?
However the true triumph of the show was the response to our Product Lines demonstrations. Our technologies truly captivated the OTC audience; ranging from Well Intervention's HawkEye V camera, to our Meters team SONAR meter display. Each and every station drove home our message, that Expro provides the complete package of products and services for the Brazilian market.
After the success of the conference, we closed our celebrations by hosting a key client event at The Jockey Club. This included Brazilian cuisine, cocktails, cupcakes, and music to dance the night away. Clients and Expro employees alike were in for a treat, as this famous Brazilian venue made the ideal end to an exceptional show.
On behalf of everyone in Expro Brazil, thank you for all your support and we look forward to continuing a long and prosperous relationship in the future.
Brasil Cake