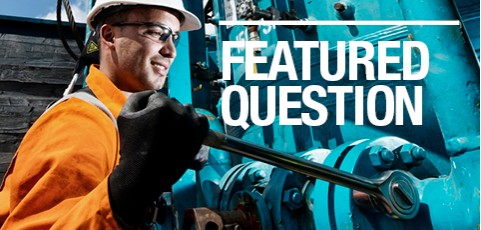 Scott Broussard, Subsea, North America Offshore:
In the subsea sector of the industry at moment, there are several movements towards new technology-based solutions to an ever increasing HP/HT environment, compliance with increasing standards on all subsea equipment and the interest in developing in-riser intervention systems that utilise wireless technology to actuate subsea safety critical functions. The benefit from the latter is to remove umbilicals from picture as there are operational limitations to running umbilicals in deeper water environments.
There seems to be an ever increasing movement towards HP/HT applications for offshore technology development with regards to higher pressure containment and temperature. Some operators are currently holding seminars covering the possible challenges from drilling contractors, BOP and riser manufacturing companies as well as certain service companies that are deemed reliable and innovative with proven track records. Any equipment that interfaces or fits inside of BOP's could be severely constrained in diameter, so it is imperative that a collaborative effort be taken to minimise risks to the development of an entire intervention system.
In terms of new standards for intervention systems, there have been several players with delegates from operators to service companies involved with a focus on raising offshore standards for the betterment of the industry, environment and safety of personnel involved in drilling and completions of wells. There must be a diligent plan to hold up our industry to high standards, while at the same time maintaining a delicate balance of economics.