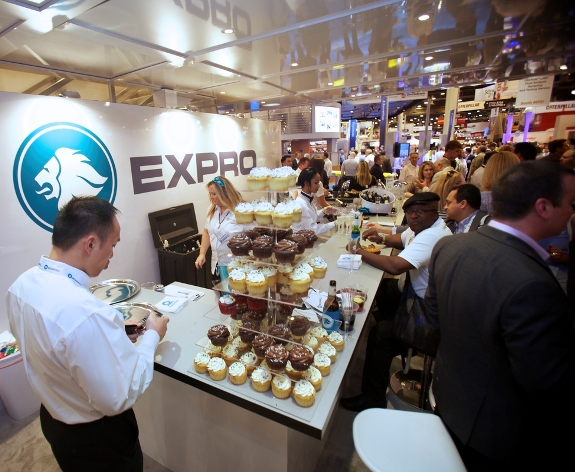 With OTC Houston 2013 already six weeks behind us, we're still savouring the sweet memories of our 40th birthday celebration.
At this year's OTC, customers, partners and employees sipped fizz and satisfied their sweet tooth with a treat from our cupcake tower at Expro's booth 3933 in the Reliant Center. Even people who couldn't make it to the show had a chance to join the festivities. A travelling Expro cupcake van made stops at local hotels during the first two days of OTC Houston, including hand-delivered cupcakes to several key Expro customers.
Clients, colleagues and industry insiders had an opportunity to leave well wishes on the roaming cupcake van in celebration of Expro's 40 years of success in the oil and gas industry. Hundreds of people, from Peru to Iran, jumped at the chance to leave a personal note on the van.
While this was a great way to celebrate the milestone, it also gave us the chance to thank all those who have helped Expro become the industry leader in well flow management. Hats off to all our partners, clients, employees and friends, who helped us celebrate four decades of success and indulged in our Expro birthday treats.