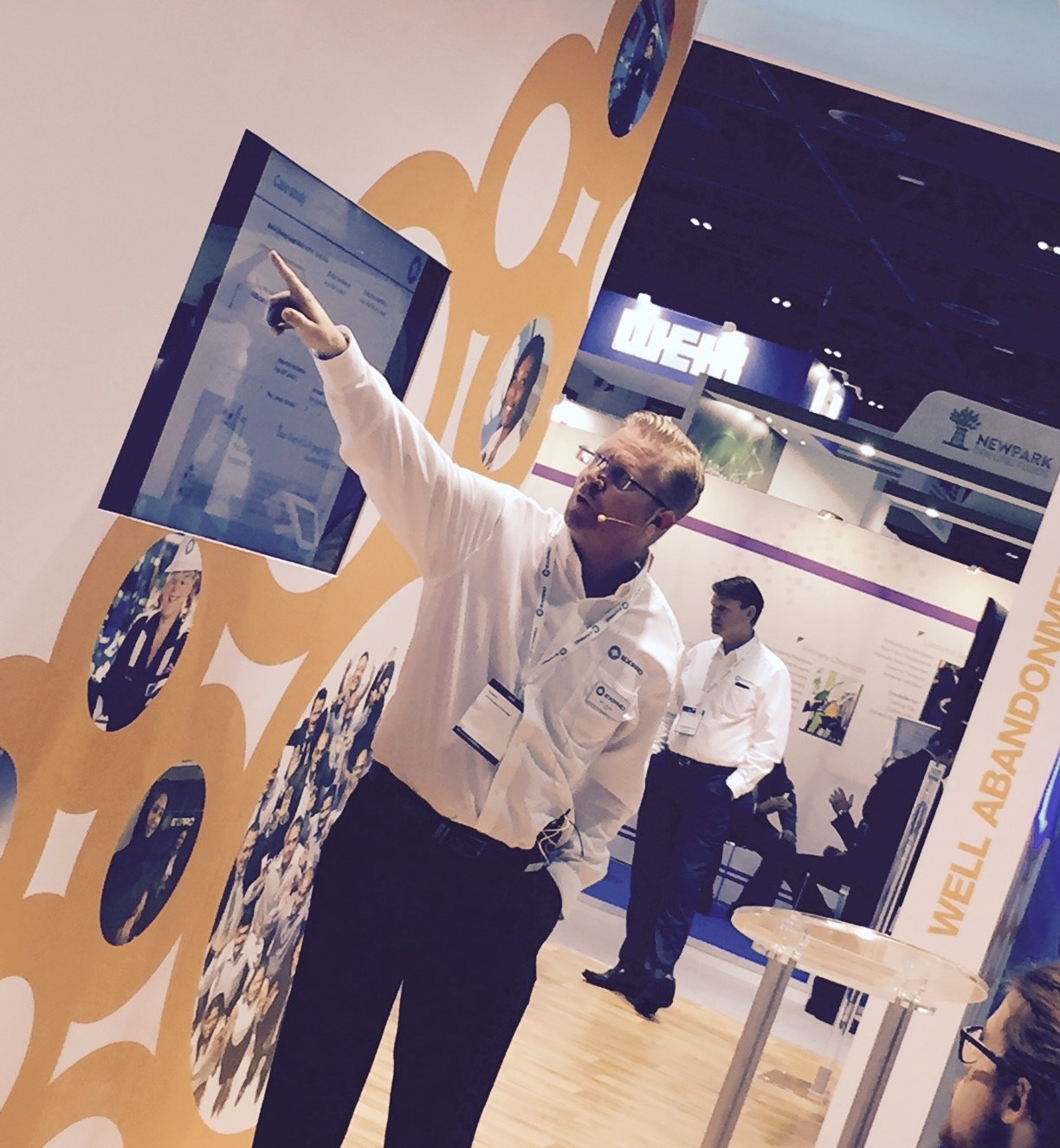 Steve Murphy, Global Sales Director, Wireless Well Solutions
With only two weeks of working at Expro under my belt, the SPE Annual Technical Conference & Exhibition (ATCE) was an ideal opportunity to get face-to-face with colleagues and clients.
I have worked in the Middle East for 10+ years, more recently in Bahrain, however I've worked in a range of country and product line roles – from Egypt to India. As a result, I look upon the Middle East as my 'home turf' and a region I feel confident Expro can expand our opportunities in.

ATCE isn't a conference I've attended before, as it's traditionally held in the US. However, I have regularly attended MEOS, ADIPEC and some smaller technical trade shows including MEALF. They provide an important platform in which to gather market intelligence, meet with key clients, and showcase Expro's capability – including the product line I now work for.

ATCE has the strongest technical focus which is reflected in the conference programme. As a result, the quality of attendees is very high and ideally suited towards showcasing technology like our Cableless Telemetry System - CaTS™. While this isn't a relatively new technology it is new to some of our MENA clients. We have qualified it with a range of IOC and NOCs across the globe and in a range of applications including E&A, well abandonment and long-term monitoring.

A significant challenge we're currently facing in the Middle East is pricing which is the same for every service company. Our customers are uncompromising in their high expectations, but that's why we are ideally positioned to turn the current challenging environment to our advantage. One of the reasons I joined Expro is because we have the ability to tailor our services to meet the needs of customers, rather than rely on 'off the shelf' solutions.

To do that however, we need to maintain a high profile in the Middle East particularly given the strength of our competition. This can only be achieved by getting in front of customers and demonstrating the value we can bring. While the industry remains relatively buoyant in the region, we cannot be complacent. Capex is limited and business won't fall in to your lap. Products must be aligned with the demands of our clients, which is exactly the approach Expro has taken by launching our new capabilities.

We've received some strong interest in these specific areas, particularly when it comes to our long-term monitoring solutions. With over 35 leads this week, including three significant opportunities for WWS, I'll certainly be busy in my first year at Expro! I'm lucky that we have a great team who have been incredibly supportive in my initial few weeks with the company. I'm in no doubt that they'll be instrumental in helping me to drive forward our new business opportunities, both in the Middle East and further afield.