Behind-the-scenes on the booth with Victoria Miller, Senior Events & Marketing Co-ordinator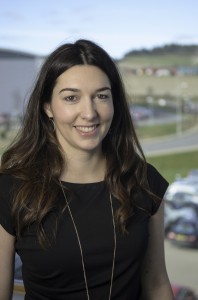 For an events professional working for a global oilfield services company, no event requires more planning, precision and attention-to-detail than a major trade show. I have organised over 25 trade shows in my career and in my current role, manage Expro's presence at 5 major oil and gas exhibitions a year from Aberdeen to Abu Dhabi
Over the years, I have learned how to successfully plan, produce and manage a successful company presence at a trade show. Along the way I've picked up essential know-how that I have built into my execution of every show – big or small, local or international.
Although the first day of OTC is the beginning for its visitors, for an events professional – the show is the final act. It is almost the end of over 12 months of planning. Our OTC stand design has taken 8 months of concept design, contractors started building around 2 weeks before the show and I have been onsite for a week to set up.
Despite every show being different and an endless to-do list part and parcel of the job, there are key steps that can be taken in the planning of every event to ensure a successful presence.
Checklist for a successful show presence:
Learn from last year – One of my first actions following a trade show is to organise a 'wash-up' meeting to discuss what worked, what didn't, and any ideas on how to improve for next time. Gather feedback from all involved and do so ASAP whilst everything is fresh in the mind
Strategy – Before the nitty-gritty, you need a strategy. Select and focus on key themes for the show. If you're co-ordinating a booth for a global company incorporating multiple products and services, you must ensure an integrated approach
Trusted partners – I can't stress how important it is to work with suppliers you trust, are reliable and creative. You can discuss pretty concept boards and innovative features for weeks, but if your supplier isn't going to turn up on time, it's not going to work
On message – Organise training sessions for staff in advance of a show highlighting branding, key messages and overall presence. Expro have over 50 employees working on the stand selling our products and services and it is essential everyone has a unified stance
Housekeeping – Just because you're on outside premises doesn't mean you can neglect health and safety. It may be boring, but ensuring you have addressed fire safety and undertaken risk assessments early on means peace of mind
So, deep breath, launch day has arrived! Your colleagues are here looking smart, the booth is built all shiny and new, and you are ready to enjoy OTC 2014. Now that the show is underway, it's time to run the events on stand smoothly until the booth break down at the end of the week. To ensure your sanity stays intact, there are a few 'save the day' tips to remember.
Top tips for a trade show events manager – build up, don't break down!
Make lists!
Pack an emergency kit – batteries, pain killers, light bulbs, cables, travel adaptor. You'd be amazed at what you get asked; I even had to sew a colleague's trousers once!
Stay hydrated – the show will pass quick as a flash, so as simple as it sounds, remember to drink plenty of water and eat. You need fuel to stay on your feet for 4 days.
Comfortable shoes – yes, those black patent stilettoes looked lovely in the shop, but you've been on your feet for 14 hours and its only day 1. Those 'back up' soft shoes are now your saviour
Remember you are going home – pack return address labels, packing materials and parcel tape (akin to gold dust on a stand breakdown!)
Pack an emergency kit – batteries, pain killers, light bulbs, cables, travel adaptor. You'd be amazed at what you get asked; I even had to sew a colleague's trousers once!
Stay hydrated – the show will pass quick as a flash, so as simple as it sounds, remember to drink plenty of water and eat. You need fuel to stay on your feet for 4 days.
Comfortable shoes – yes, those black patent stilettoes looked lovely in the shop, but you've been on your feet for 14 hours and its only day 1. Those 'back up' soft shoes are now your saviour
Remember you are going home - pack return address labels, packing materials and parcel tape (akin to gold dust on a stand breakdown!)