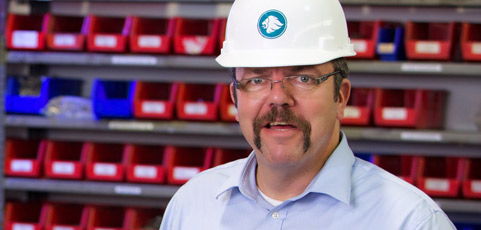 Rick Todd, General Manager – PowerChokes®, Expro
Drilling processes are becoming more fundamental in nature as current industry challenges prevent the use of conventional methods and techniques. Managed Pressure Drilling (MPD) is now being increasingly deployed as it mitigates risks, decreases non-productive time and reduces drilling days.
As an adaptive drilling process, MPD can precisely control the annular pressure profile throughout the well bore, reduce hazards and maximise efficiency. The most effective demonstration of this is in the offshore and deepwater markets where the increased efficiency has visible and tangible benefits. However the onshore market has equal opportunities for improved performance in both reservoir and drilling efficiencies. Yes, the near term benefit through a reduced drilling cost is less tangible, however given the improved safety, potential reservoir upside and reduced rig time, the benefits are still significant, and with minimal equipment upgrades.
Using back pressure control in the drilling process is becoming more widely accepted, this is performance drilling in perhaps its simplest form. For example Expro's Automatic Back Pressure (ABP) System is an effective and reliable MPD system providing an entry-level type Closed Loop Drilling (CLD) control system. CLD is ideal for monitoring the drilling process real time, and when needed, managing the wellbore and bottom hole pressures. The ABP manages back pressure at the surface in order to control bottom hole pressure.
These innovative and simple designs (and of course the world-renowned Power Choke at is core!) provide a dependable and reliable ABP system that is quickly gaining momentum in the prolific onshore market.
The key components for performance drilling, including the Rotating Control Device and our Pressure Control Equipment, are now being widely utilised. With the increased adoption of performance drilling systems in the rig inventory, we expect systems such as Expro's ABP will be an obvious choice for safer more effective drilling process.