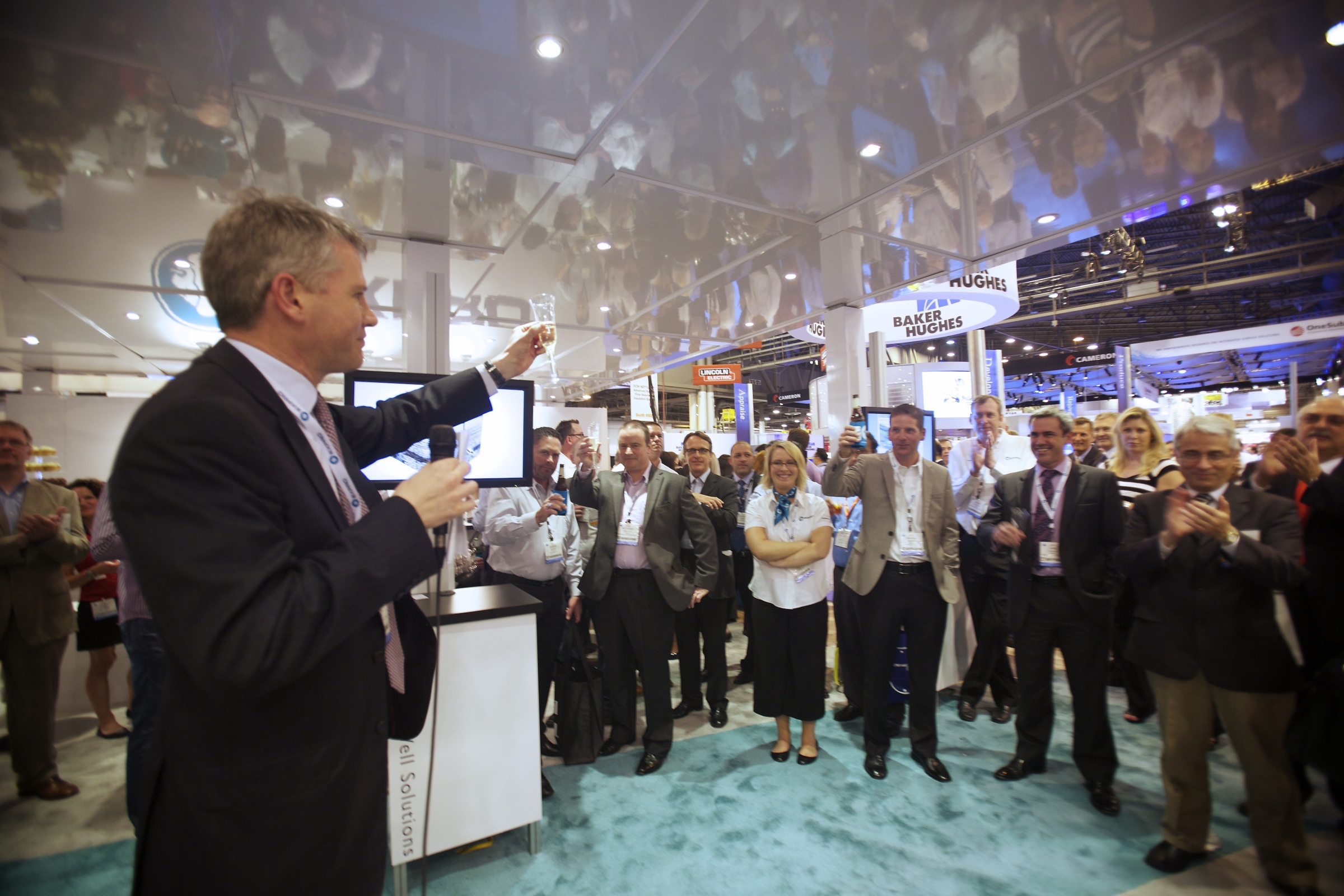 Expro's 40th anniversary was celebrated in style at this year's OTC Houston, with a special event featuring live music from the last four decades and an appearance from the Houston Texan Cheerleaders.
On Tuesday 7 May, a host of guests including customers, partners and employees gathered at the Reliant Center's booth 3933 for a special reception to say 'thank you' for their continued support.
Clients and colleagues including Wireline Supervisor, Ken Brooks, an employee for over 27 years and the star of the company's new corporate artwork, saluted the major milestones of the company from 1973 to 2013. Everyone was treated to the sounds of Texan band Drywater and a guest appearance from members of the local cheerleading squad from the Houston Texans.
A display of 40th anniversary cupcakes, which had earlier been distributed to OTC delegates and Expro clients from Expro's travelling cupcake van, also added to the birthday celebrations.
Expro CEO, Charles Woodburn, addressed the packed out booth highlighting significant achievements along the company's journey, thanking customers and colleagues, before inviting the crowd to toast Expro's success and future possibilities. After all, they say life begins at 40!