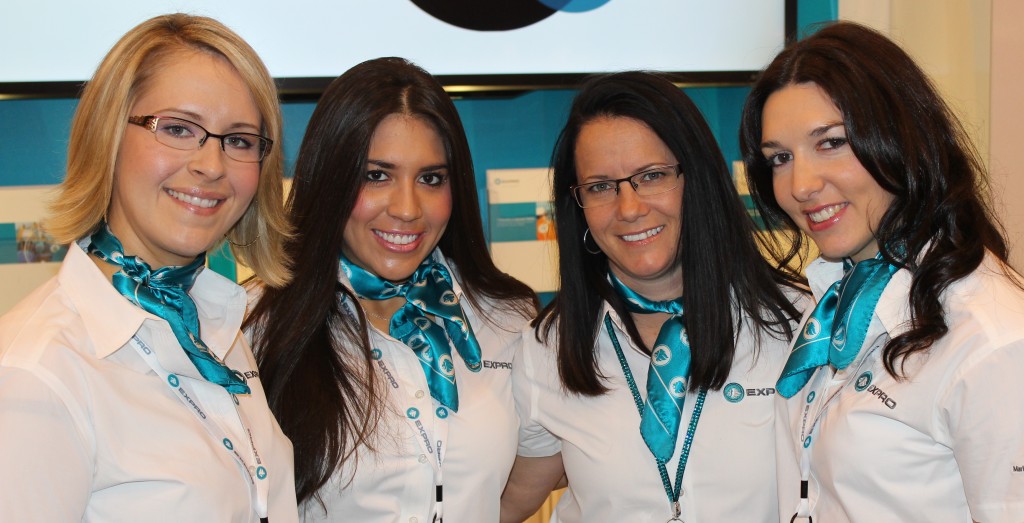 Lindsey Plank*, North America Marketing Manager, Expro
As an events manager with over 60 trade shows under my belt across the globe, I live by the mantra 'fail to plan, plan to fail.'
The extraordinary amount of planning required to deliver a value-adding event is testament to a team's organisational skills. Work starts more than a year in advance and everything from budgeting, stand design, products and technology, and integrated communications campaigns must be planned accordingly to leverage the company's presence and investment in a show.
Expro has a set of seven core behaviours that are an integral part of the company culture which employees are encouraged to live and work by.
As I embraced the core behaviours at work, I found myself exporting them to any task and considering them when preparing for shows in the US, Europe and further afield. These behaviours now serve to remind me of key points to consider when exhibiting:
Champion safety:
Be safety conscious especially when using third-party suppliers and contractors. For example, ensure Personal Protection Equipment is available for stand install. At the Amsterdam RAI, a hard hat and steel toe boots are a must. Not all convention centres' require such attire but it's important to check and meet with their standards.
Kick off the first day with a safety briefing for your staff.
Monitor the stand to ensure it is kept clear of debris and trip hazards. A busy stand can have guests, staff, models, computer equipment and literature racks all jostling for space!
Embrace teamwork:
No man is an island. It takes willingness to work as a team to deliver a successful show. I particularly like to engage with members of different product lines and support functions when planning an event.
Thank your teams before, during and after an event – they must feel part of the show's success.
Be accountable:
Demonstrate return on investment. Tangible results from exhibitions can be increased by going the extra mile to provide sales training for booth staff, innovative lead retrieval and data capturing methods, and post-show follow-up's.
Assist business development colleagues by creating an attractive environment and issuing a show roundup prompting the communication of successes.
Deliver quality:
From ensuring you have a stand contractor who will deliver a pristine build and install to tracking down the right entertainment to keep guests happy during events, attention to detail and an appreciation of target audience is key.
Consider your audience – both internal and external. Tailor the service you deliver, depending on their needs and expectations.
Partner customers:
What are your selling points? If you offer a quality service, then reflect this through high quality events on stand. If you are a technological innovator, include technical presentations and demonstrations.
Building new relationships and cultivating existing ones with clients, is the main driving force behind a major trade show. Maximise every opportunity you get!
Communicate effectively:
When planning an exhibition, take a step back and consider the bigger picture and communicate the aims and goals of your presence at the show.
Talk to stakeholders. You must develop an integrated communications and marketing plan to promote your presence and get those all-important visits to the stand.
Keep your colleagues informed. Staff must be briefed in order to deliver conversion from a stand visit to a successful sale.
Seek innovation:
Push the envelope when it comes to your stand concept, digital content, models and promotional materials and merchandise.
Be open to change. A successful trade show formula means updating themes and designs, keeping it fresh and sharing ideas.
Remember, your stand will ultimately make or break the first impression a potential client has of your company and its people – use this opportunity to showcase the culture of your company!
*Lindsey Plank, first on the left in photograph